Our Company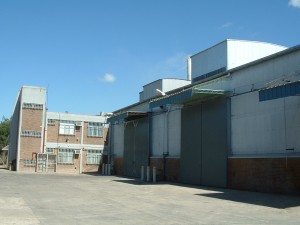 The best bovines in the world are bred in a natural way in Argentina, thereby yielding the highest meat quality due to the availability of big and excellent fields as well as the appropiate weather conditions. At the same time, the cold storage industry has developed to a high level, positioning Argentina as one of the main countries exporting bovine meat on an international basis.
PRODUCTOS PILAR S.A. is an Argentinean company which processes cattle-breeding  by-products coming from the most important cold-storage plants in the country and manufactures prime-quality bovine proteins.
The plants from which the company obtain its raw materials, as well as its own plants, are permanently subjected to the accurate control of operations and quality of the S.E.N.A.S.A. (National Service of Food Healt and Quality), the strict Argentinean official organization ruling throughout the country, guaranteeing that the processed by-products come exclusively from healthy animals according to inspections carried out both before end after slaughter.
The proteins manufactured by PRODUCTOS PILAR S.A. exclusively derived from bovines – like Argentinean meats – are free from transmission of any kind of disease such as B.S.E. carbuncle,  foot-and-mouth disease, and others. They are therefore exported to various countries, including the ones reaching the highest level of development in hog and poultry-breeding, and are also sold within the domestic market to the main farming and industrial plants in the country, all of which demand strict quality standards.
The gathering, processing, transport and operations involving raw materials and end products, even within the cold-storage plants, is carried our daily, 24 hours a day, by staff, equipment and transport units from PRODUCTOS PILAR S.A. thereby guaranteeing quality throughout the process.
The quality standards applied during production enable PRODUCTOS PILAR S.A. to guarantee to its clients the delivery of top-quality, genuine and natural products without any additives, such as spray dried plasma, hemoglobin and proteins meal to be fed to animals (hogs, poutry, pets, etc.) contaning a large amount of animal protein of optimum digestibily.
Dehydrated bovine plasma is an irreplaceable nutritional item for youngs hogs. Due to its high immunoglobulin levels, it contributes to the development of natural defences against typical diseases. It has also another major applications, as is the case with bovine hemoglobin, in the pet-food industry.